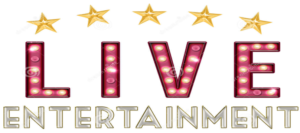 Wed 5th 2:30pm – acoustic guitar / singer performing songs from musicals of our resident's choice.
Tues 11th 2pm – Happy days Entertainment featuring William on the banjo and a trip down memory lane.
Fri 14th 2pm – Tina Reilly returns by popular demand, sing-a-long and dance with refreshments.
Wed 19th 2pm – Billy Thomas reminiscing the Old Time Music Hall and songs from the war time period.
Sat 22nd 2pm – a nostalgic afternoon with the Skelmersdale Community Singers including refreshments and a raffle.
Tues 25th 11am – Kiddley Divey interactive music session, with bubbles and hoops!
Thurs 27th 2:30pm – Geoff Owens singer, karaoke and entertainment.
Plenty of fun in stall for our residents, they can't wait for this month's programme!