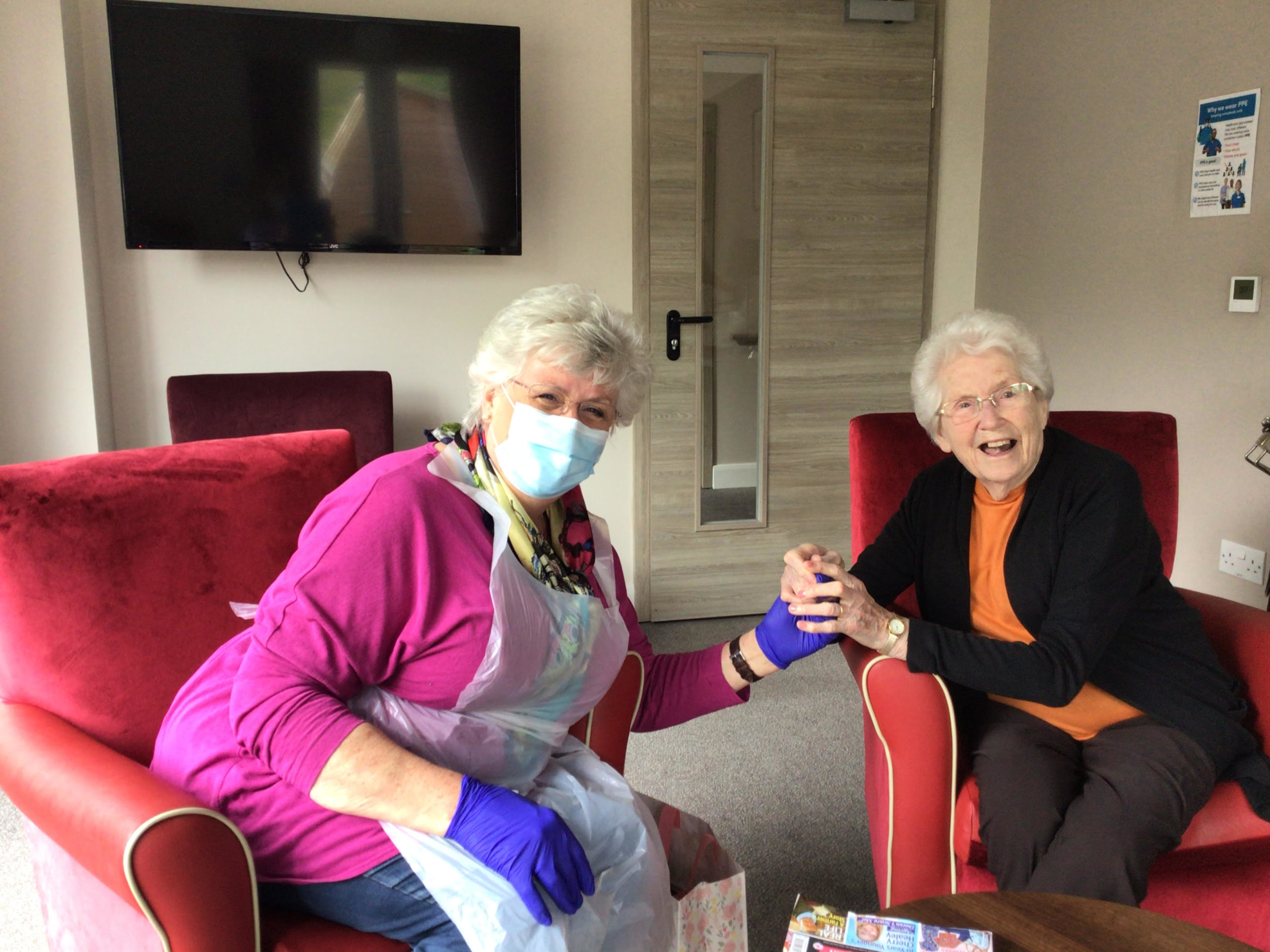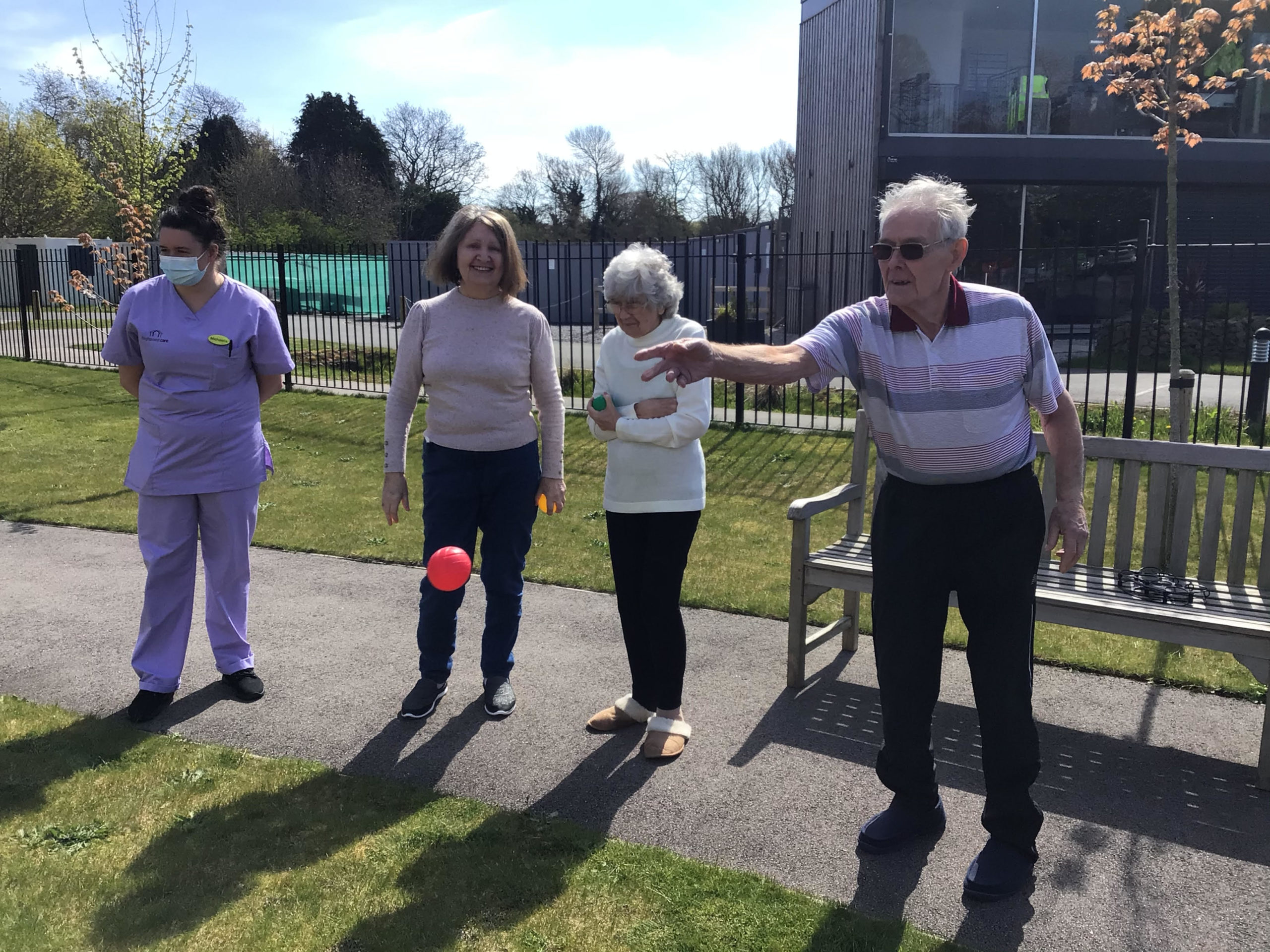 Well April has certainly given us lots to celebrate here at Damfield, we've had Easter as well as seven birthdays so there's been chocolate and cakes galore!!!! More reasons therefore to join in with our daily exercise class.
The sun has been shining, enabling us to get outside and enjoy the gardens and fresh air. We've had afternoon tea "al fresco" and boules tournaments which brought out some competitive streaks! You know who you are Frank and Mary!
It's been amazing for loved ones to be reunited and there's been some emotional scenes in our lovely cinema room We ended the month with our St George's Day party, more cake and a good old British pub singalong.