Last week we invited Billy Thomas into Damfield Gardens from The Old Time Music Hall. Our residents had a fantastic time with a sing-a-long and some dancing with our ever-enthusiastic care staff.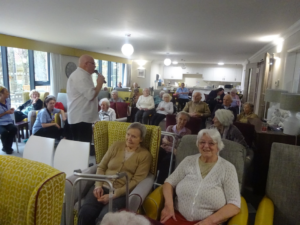 Towards the end of the week a few of our residents participated in a new activity we've got at Damfield Gardens: 'velcro hat'. Even our quieter residents came out of their shell and engaged with this silly activity in which people wear a velcro hat whilst other throw small soft balls trying to make them stick to the hat. One of our residents partook in this with her Mum who said they had a "real laugh".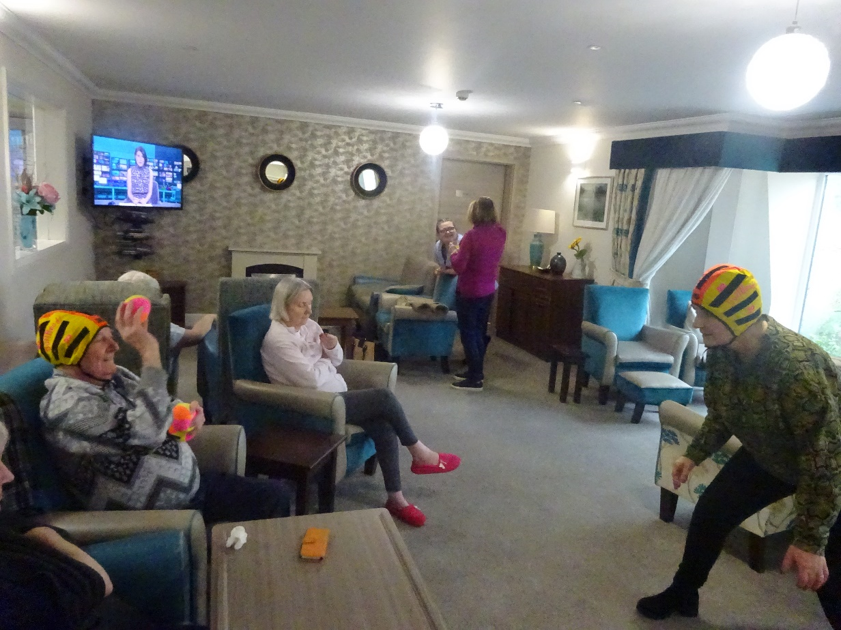 On Saturday we hosted The Skelmersdale Community Singers, we had a fabulous turn out and a jolly good time and sing-a-long was had by all involved. Refreshments were present as well as a raffle in which we raised nearly £80 for our residents' fund.